It's time to pull on your gloves and get to work.
Day 1: Load up your dishwasher (not with dishes).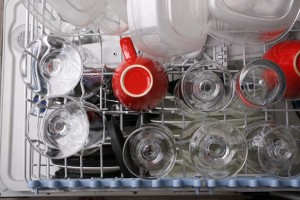 Don't overlook the convenience of this hardworking appliance. It can take on unusual things, like your glass light-fixture globes, plastic toys, toothbrush holders, and so much more. Just choose a gentle cycle and skip the heated dry.
Day 2: Wash your windows when it's cloudy.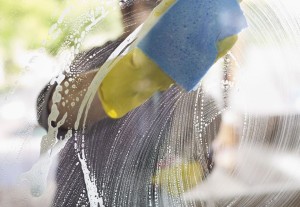 Wait for an overcast day and start on the shady side of the house: Direct sun may dry the cleanser before you can wipe it off, leaving streaks. And use vertical strokes on one side of a window and horizontal ones on the other — this way, when you spot a streak, you'll know which side it's on. As for dusting, wait for a sunny day, when particles will be easier to see.
Day 3: Double up on doormats.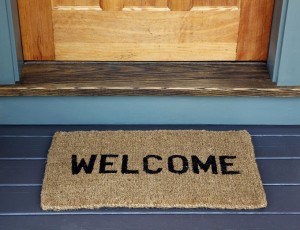 You'll trap the most dirt by using two mats, one outside the door and one inside. But if they're dirty, they won't do the job: Hose off and air-dry mats, and vacuum indoor ones on both sides — vacuuming the back will push trapped dirt out onto the floor where it will be easier to pick up.