When someone is injured and a lawsuit results that lawsuit can be settled when both parties agree on compensation. This compensation is often paid out over time in regular payments as a "structured settlement".
However, life doesn't always keep to the schedule that structured settlements are distributed, and the periodic payments of a structured settlement may not come fast enough to keep up with your financial needs. 
Many would prefer or have a need for a lump sum of cash, rather than smaller payments over time. And you CAN! Selling your structured settlements can get you what you need now – whether it's for a special day, like a wedding, or a for something that has caught you unawares, like the need for a new roof. Even regular bills can pile up faster than the payments come in. Whatever it is, we can help – –  even if you've sold some pieces of your settlement to other settlement companies in the past or have gotten a quote from another entity.
Compare our FREE quote with others you may have already received! Talk to a member of our Team and experience the FAST difference!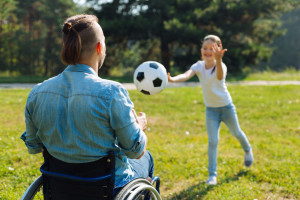 Info@FastAnnuities.com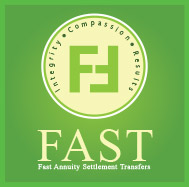 Structured settlements don't always pay out when you need them to!
Fast Annuity Settlement Transfers works hard to get you the best value for upfront cash in a lump sum, with integrity & compassion - and FAST.
We pay upfront cash in exchange for the right to receive payments from insurance companies that result from the settlement o
f personal injury, wrongful death or medical malpractice claims.
We'll work closely with you and your family and do our best to help you solve your financing problems.
It is our mission to make the process as uncomplicated for you as possible, and to work only with integrity and compassion, getting you results you can feel really good about.